Cowboys at Texans preseason game cancelled so Texans can return home
Thursday's preseason game between the Dallas Cowboys and Houston Texans has been cancelled, WFAA confirmed. The teams were informed of the cancellation at respective team meetings Wednesday morning. NFL Network's Mike Garafolo wrote on Twitter that the game was cancelled so Texans players could return home to Houston to help out and be with their families.
It's great that they can get home," said Cowboys linebacker Sean Lee. "Right now there's more important things than football.
have a great opportunity and platform to go back and pour into the city and check in on their own families and get involved in the community and rally it in a lot of ways," tight end Jason Witten said. "I fully support that decision."
The game was initially scheduled for NRG Stadium in Houston but was moved to Arlington due to unprecedented flooding in the Houston area caused by what was Hurricane Harvey.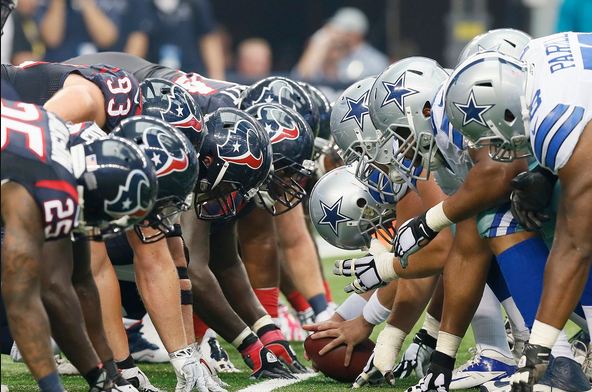 More than 45,000 tickets had been sold since they went on sale Tuesday at 6 p.m. All proceeds from the game — ticket revenue, parking and concessions — were set to go toward Harvey relief. Those who had already purchased tickets prior to Wednesday's cancellation can get a refund or donate the money to Harvey relief.
When Texans star J.J. Watt was asked Monday whether the game should be cancelled entirely, he said there were "much bigger things at hand."
"I think that the most important thing right now is the family and friends and the city of Houston back home," Watt said at The Star in Frisco, where the Texans were practicing. "Making sure they're safe, making sure they're taken care of.
"If there is something played this week, I think we should definitely involve some sort of fundraiser, some sort of way to benefit the people back home, because I think this is a much bigger issue than just a football game."
Cowboys team officials were still mulling the possibility of hosting an event of some sort at AT&T Stadium Thursday.
The sun was shining in Houston Wednesday as the heaviest rainfall appeared to be past the area. Harvey made landfall for a second time early Wednesday morning near the Texas-Louisiana border on the Gulf Coast.
In the far-less-important story line of football on the field, the Cowboys won't lose much by not playing the scheduled finale. Since the Cowboys played in the Hall of Fame Game on Aug. 3, they have played in the customary four preseason games already.